The new Zard collection celebrating the history of the historic American brand. In only 120 pieces worldwide.
CERAKOTE® BLACK PAINTING
EXCLUSIVE GOLDEN LINES ON CARBON FIBER PARTS
100% HANDCRAFTED IN ITALY
120TH LIMITED EDITION COLLECTION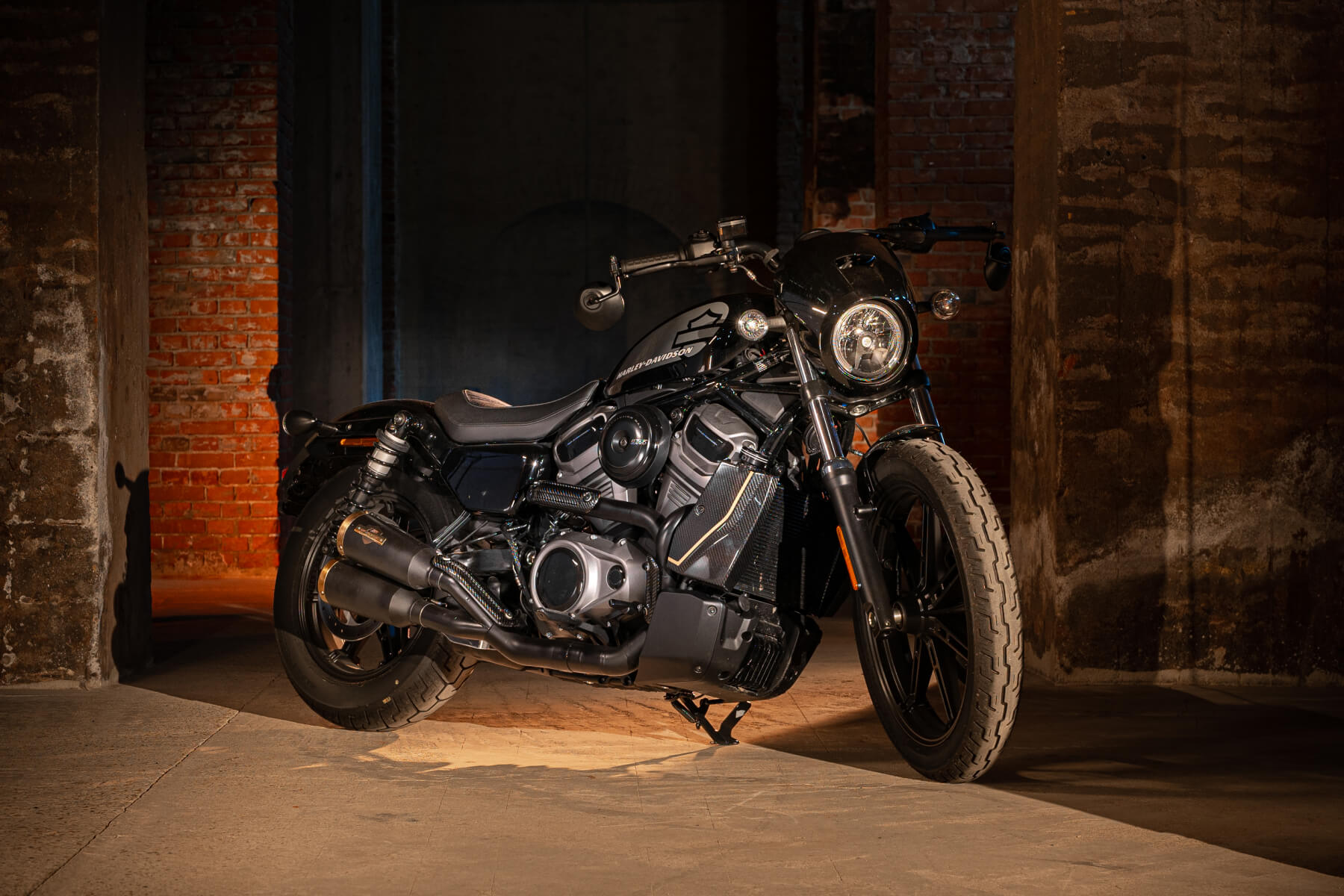 FULL KIT 2>1
COVER RADIATORE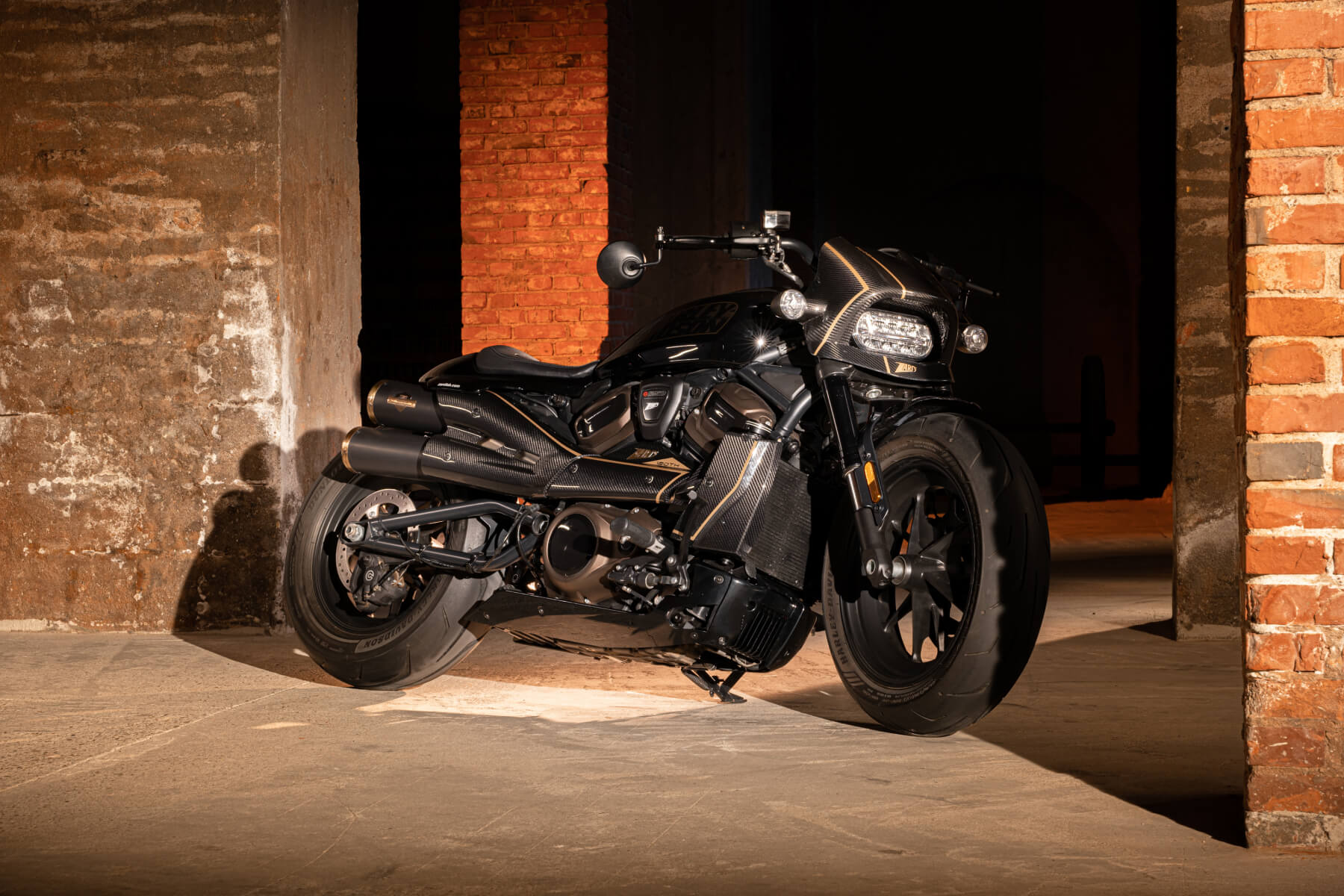 COVER RADIATORE
CUPOLINO
CUPOLINO
SLIP-ON KIT
COVER RADIATORE
CUPOLINO
PARAFANGO
COVER TAPPO RADIATORE
REGOLAZIONE SOSPENSIONE
FIANCHETTO POST.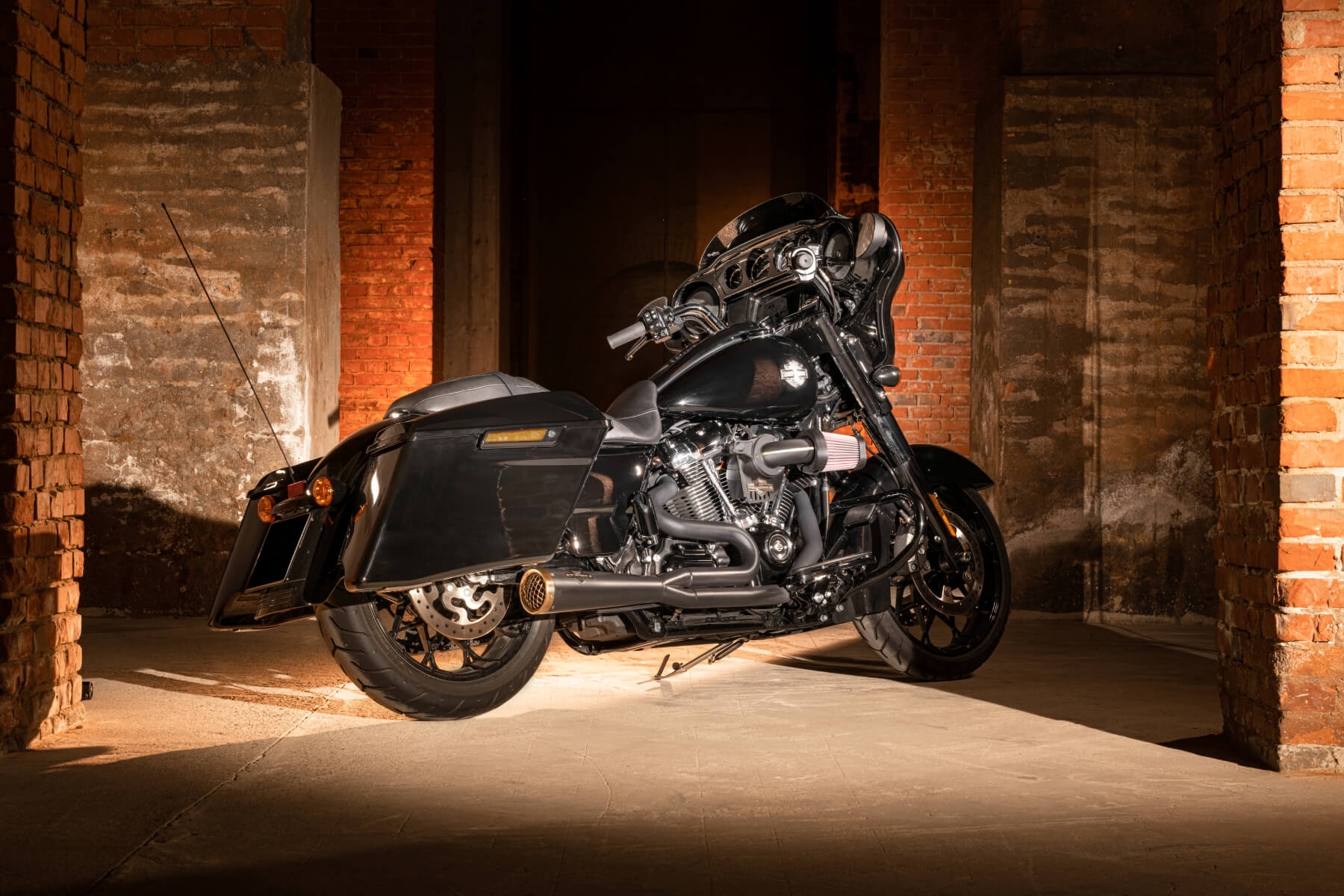 2>1 FULL KIT
KIT FILTRO ARIA
In celebration of 120 years of Harley-Davidson® Zard presents the new limited edition collection.
Golden details, carbon fiber and celebratory inserts. The collection designed by Officine Italiane Zard to celebrate this milestone, features elements that add unique character to the historic American brand's motorcycles.<br> Limited edition of only 120 pieces.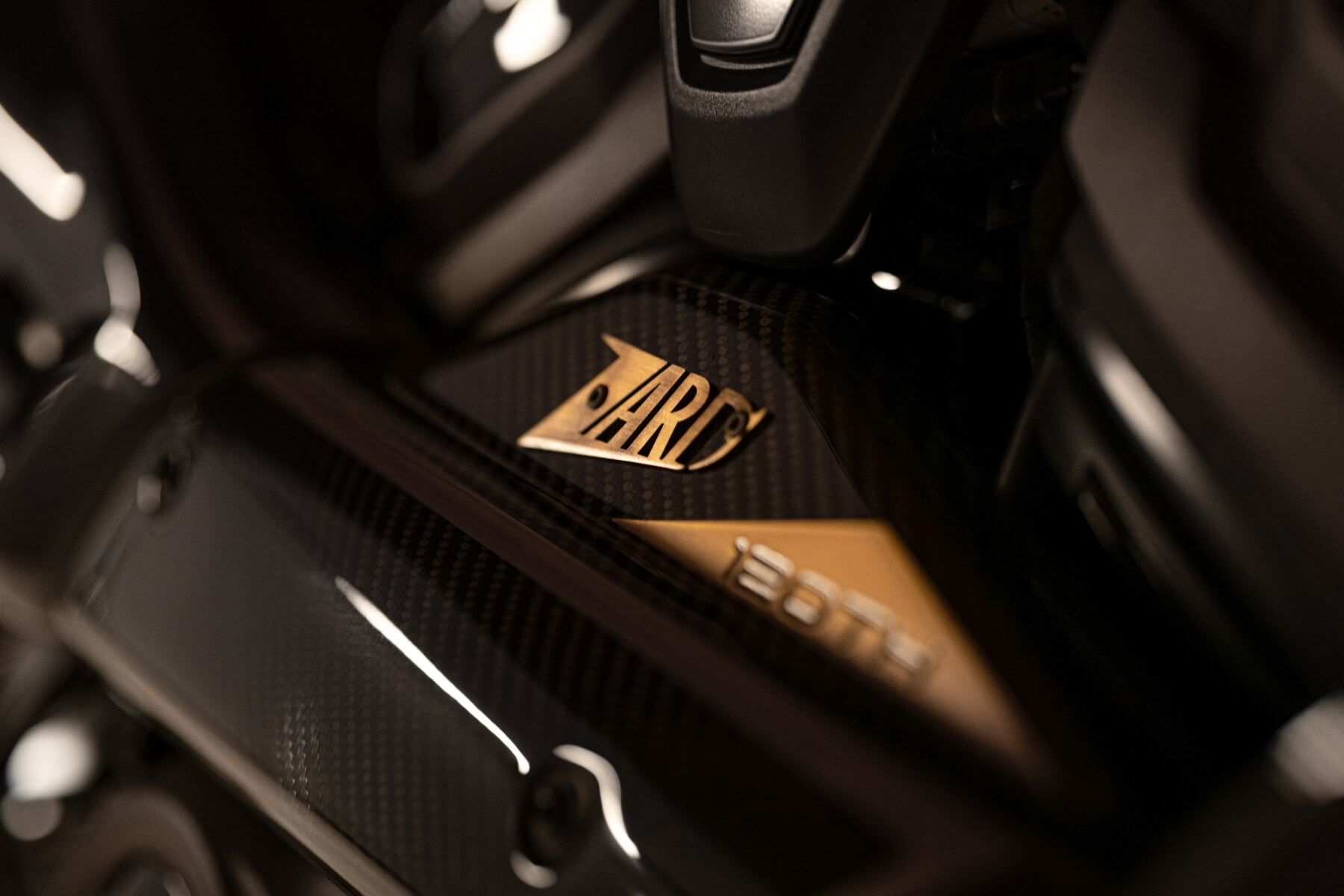 The exclusive design created by the Zard Style Centre has made this celebratory collection iconic, bringing the aerodynamics and attention to detail typical of automotive design to the motorbike world.
Exhausts with a refined design made of AISI 304 stainless steel with welds totally handmade by the best specialised technicians in Italy. Carbon fibre accessories, embellished with golden graphic details, give an unmistakable look to the collection, tailored to enhance the lines of your motorbike.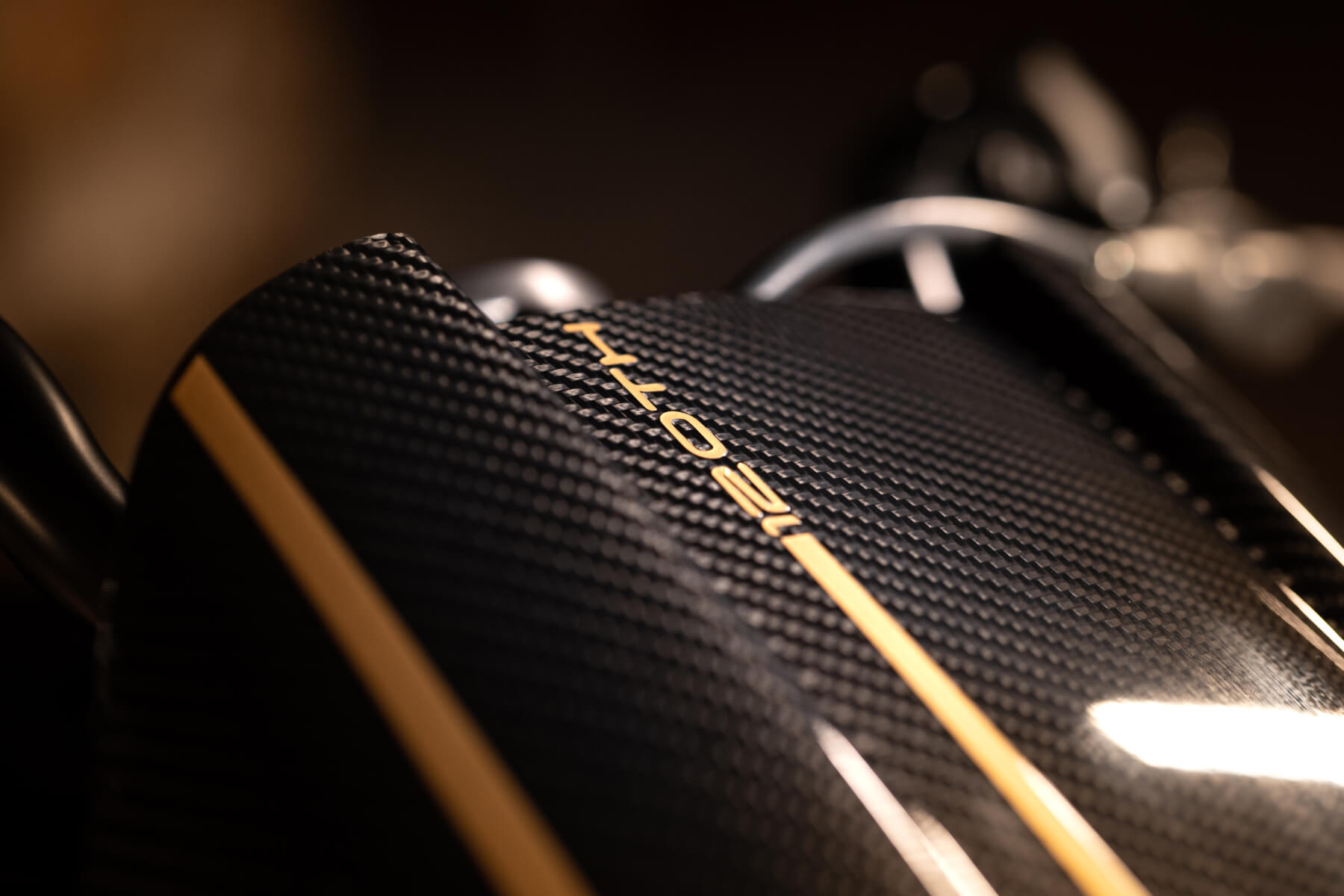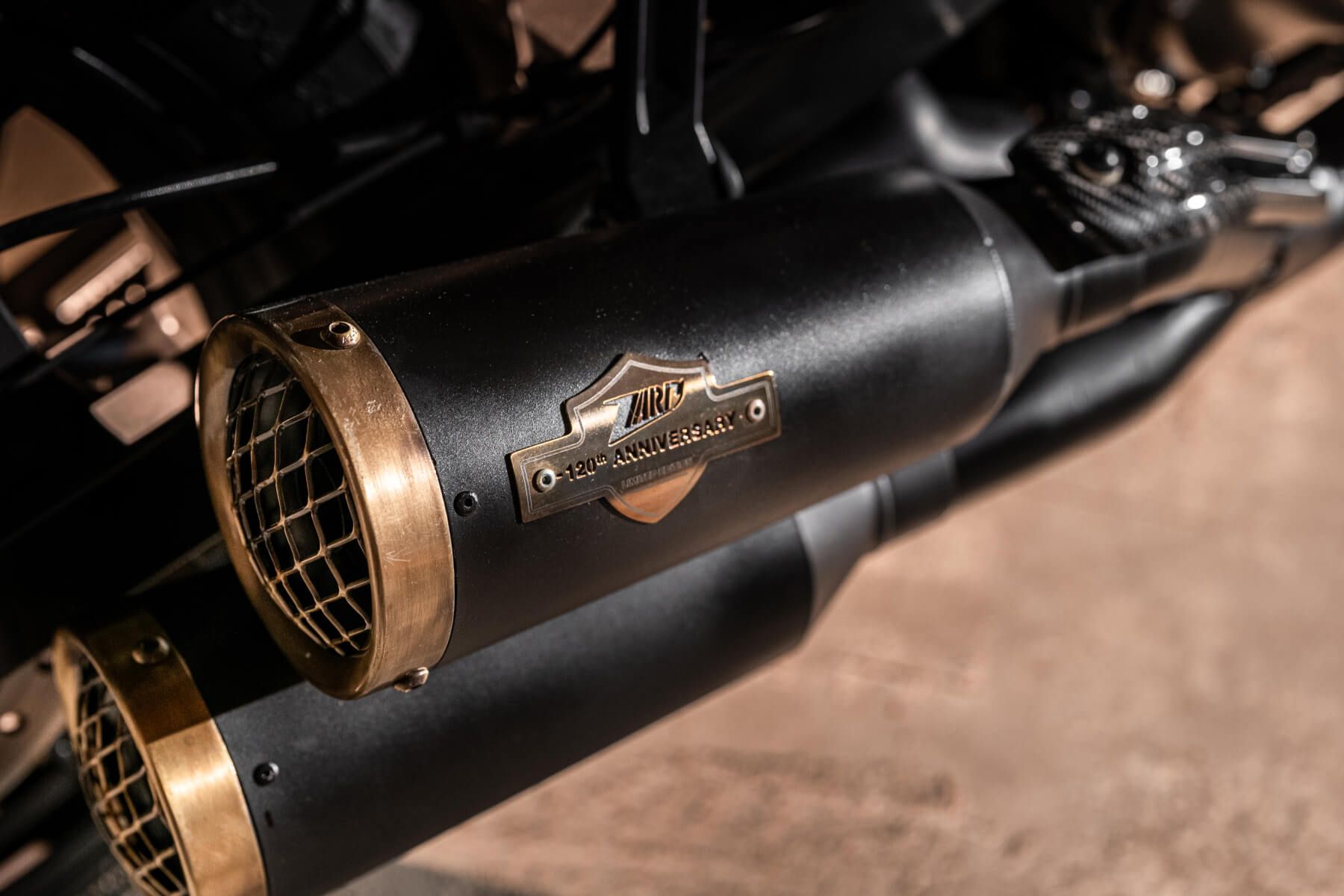 Black matte coating is made with CERAKOTE® technology, a heat-resistant ceramic coating with excellent long-lasting performance. Bronze-coloured mesh backs, laser-cut logos and golden graphics that follow the flowing lines of the bike give the product a unique character.
Fantasia nel design, cura artigianale dei dettagli, ricerca maniacale della performance. Ogni scarico di Officine Italiane Zard unisce in sè lo spirito che ha dato vita ad un brand unico, orgogliosamente artigianale e rigorosamente Made In Italy.