NEW ZARD SABBIA RUN THE NEW TRACK.
Inspired by the world of African rally-raids and defined by its modern and innovative design, Sabbia is the new Zard collection dedicated to the Ducati DesertX, the Aprilia ATuareg 660 and the Yamaha Ténéré 700.
EURO 5 HOMOLOGATED
SCREEN-PRINTED GRAPHICS
CARBON HEAT COVER
IMPROVED PERFORMANCE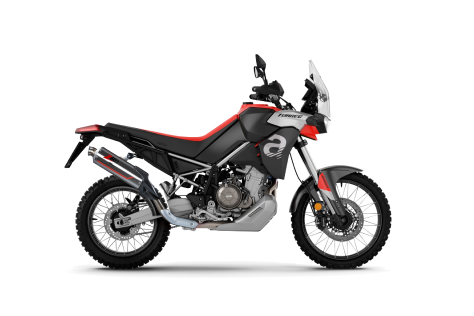 APRILIA TUAREG 660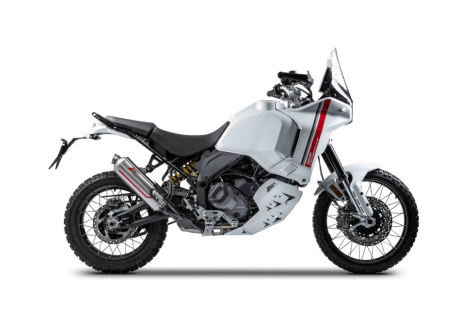 DUCATI DESERTX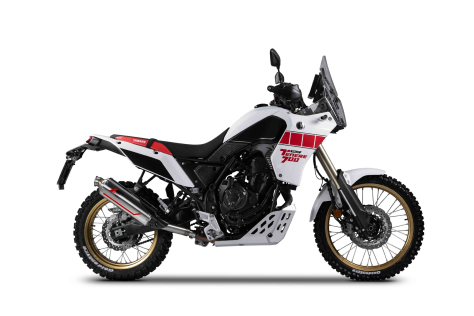 YAMAHA TÉNÉRÉ 700
Zard Sabbia is the new, extraordinary stainless steel slip-on exhaust system with Euro 5 homologation that Officine Italiane Zard dedicates to three of the most successful enduro-touring bikes: Ducati DesertX, Aprilia Tuareg 660 and Yamaha Ténéré 700.
Inspired in its form by the aesthetics typical of the great African rally-raids but rich in innovative elements, Zard Sabbia is the result of extensive stylistic and engineering research shared by the Officine Italiane Zard R&D Team and Style Centre.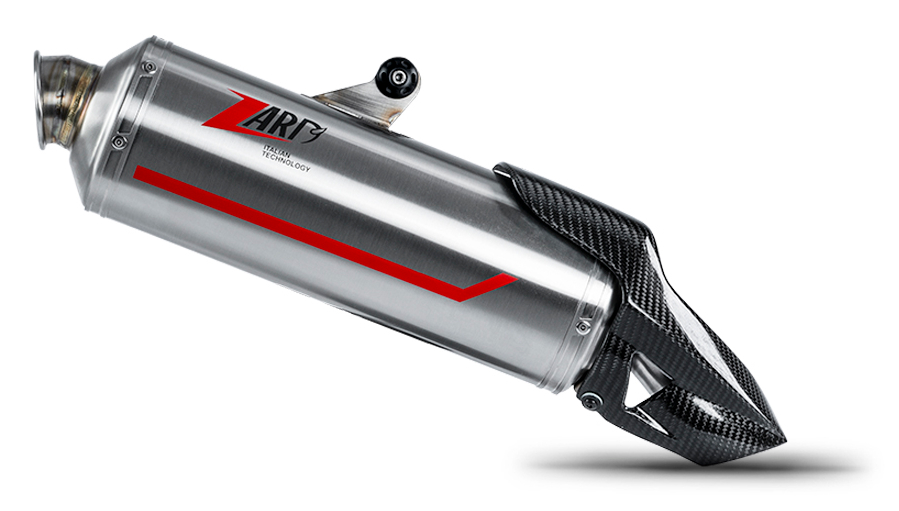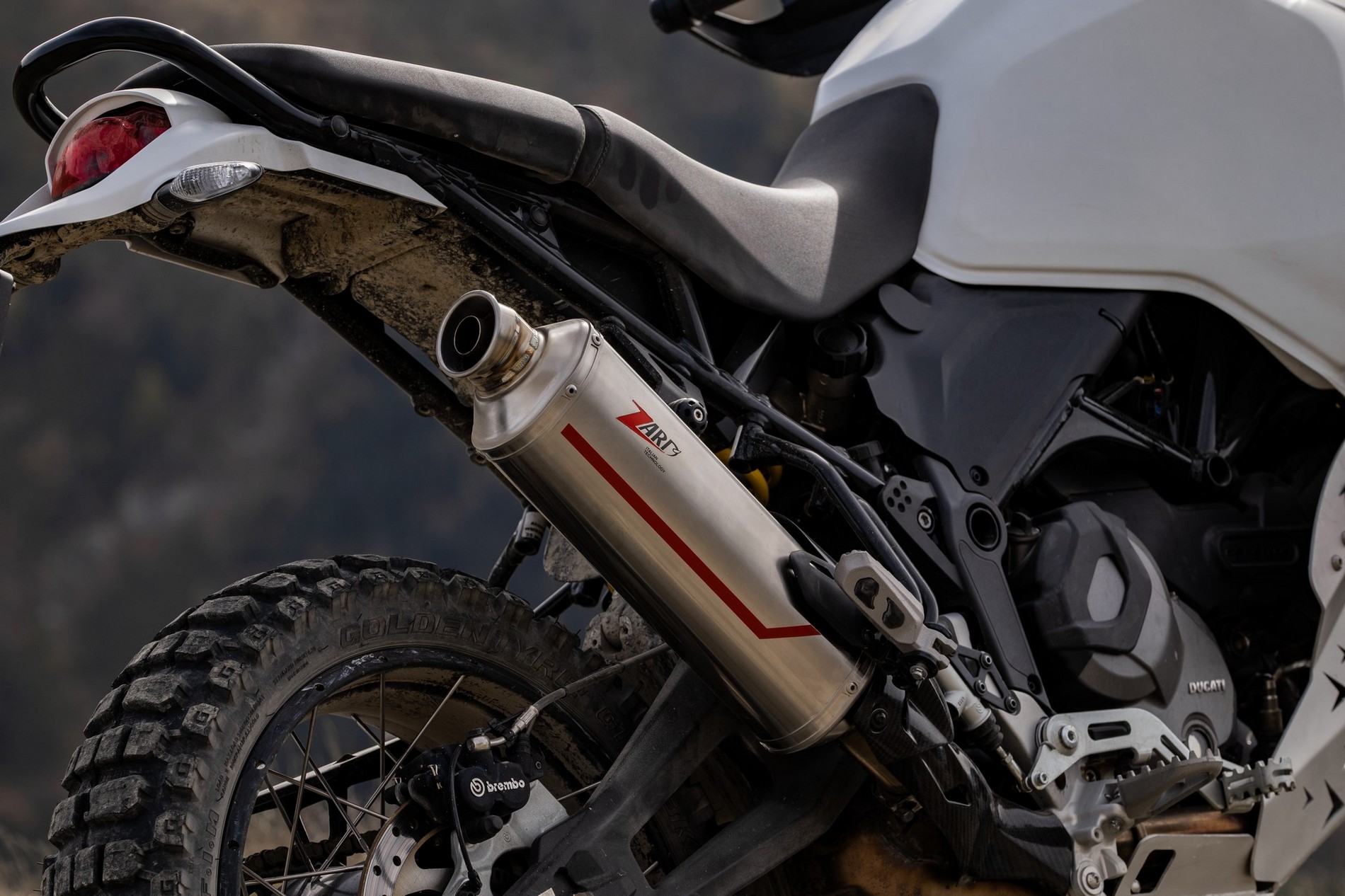 design elements define Sabbia's identity
Zard Centro Stile has incorporated some design elements that decisively define the identity of Sabbia. The innovative graphic profile and logo are thus printed using a high-temperature resistant screen-printing technique in two colours, while the carbon fibre heat shield is inspired by Zard's 'Aero Technology' concept in its complex shapes: its edges and curves in fact not only give dynamism to the exhaust design but also help to channel air flows towards the silencer and thus improve heat dissipation from the manifolds.
a slip-on stainless steel exhaust system that is extraordinarily light and durable even in off-road use
Design therefore, but not only. Developed from experience in off-road racing together with the Guareschi Corse Team, Sabbia is a slip-on stainless steel exhaust system that is extraordinarily light and resistant even in off-road use, stopping the scales at 2.5 kg with a weight saving of up to 4.2 kg compared to the standard unit. In addition to the weight saving, there has also been an improvement in torque and power curves, with the latter improving by up to 1.8 hp while remaining within Euro 5 homologation parameters.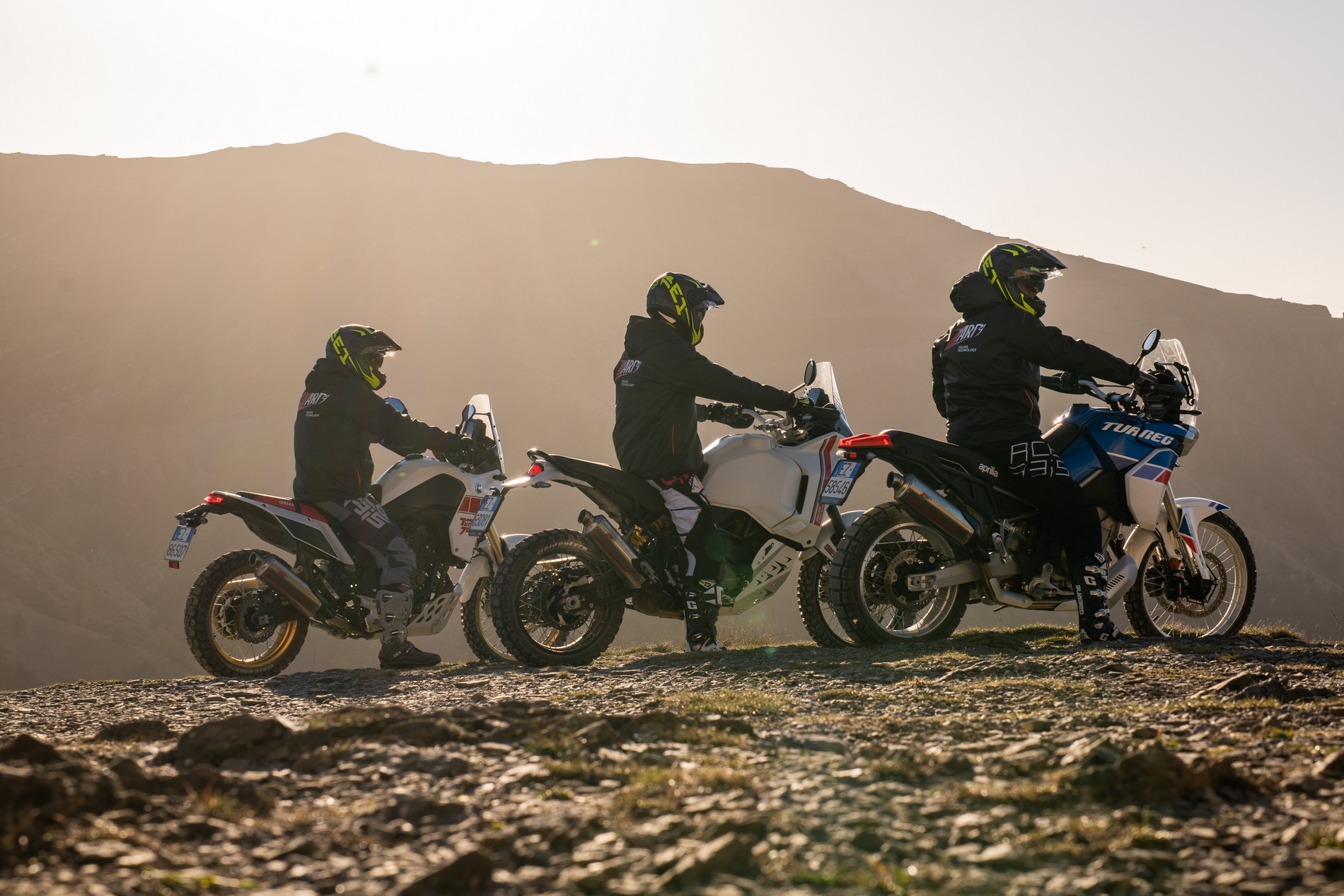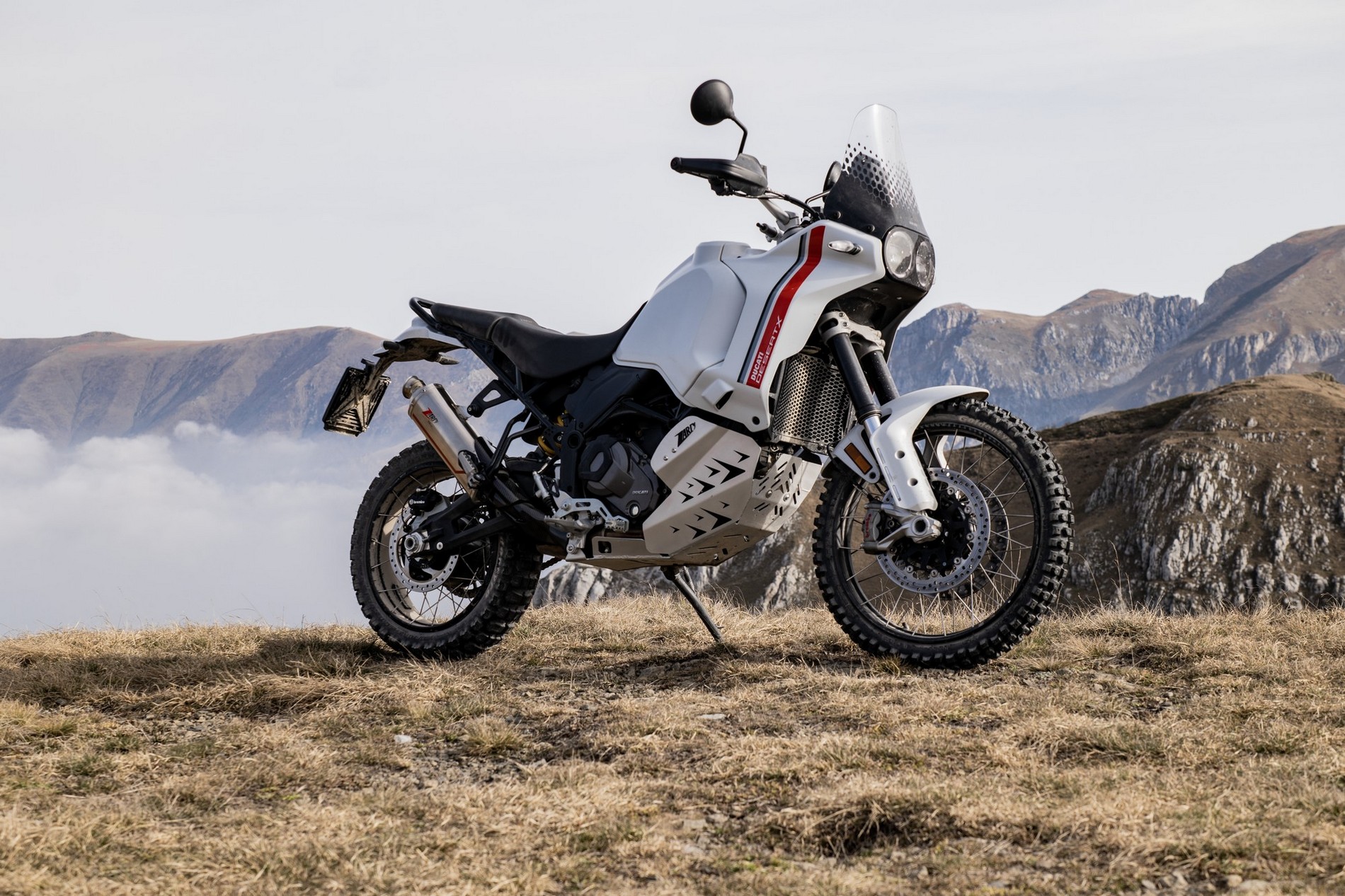 exclusive range of engine guards
As further proof of the quintessentially off-road purpose that guided Zard in designing the Sabbia, an exclusive range of engine guards has also been created. An absolute premiere in the Officine Italiane Zard catalogue, the new Sabbia engine guards are made of aeronautical aluminium alloy and provide the necessary protection for the two-cylinder engines of the three motorbikes on dirt roads, with the usual attention to detail and style of every Zard product. A clear sign of Officine Italiane Zard's desire to open up more and more to the world of accessories, not limiting itself to exhaust systems alone!